a few days in paradise: cabo travel guide
It's no secret that I adore Mexico. It's bright and colorful and vibrant and has completely captured my heart. This past December David and I took our first trip to Mexico together. We had plans to spend Christmas with my family in Kansas City, but I needed some sunshine and ocean swimming before I could hang out in freezing Kansas, so I checked Southwest and saw that flying to Cabo was super affordable and really easy from LA (just a single 2 hour flight, such a dream!). I have to admit I was skeptical about Cabo - I was worried it was going to be a little too touristy and crowded and party-focused, but I can happily admit that I was wrong. Overall it was a pretty perfect getaway, here's what we did and why it was so great.
The airport is in San Jose Del Cabo, about a 20 minute drive from Cabo San Lucas. In between these two towns is a long stretch of highway & beach. We stayed at the Hilton which was about halfway between both towns, and I'm glad we stayed there in between. It was peaceful and quiet (compared to being in town where it's a little more bustling and hectic). We found an amazing deal on Travel Zoo, so if you're going, definitely check both Travel Zoo and Groupon for deals so you don't pay full price. (P.S. this is in no way a sponsored post, we just had such a good experience I wanted to share what we learned)
Taxis in Cabo are super expensive (like $50 for a 15 minute ride), so after we got checked into our hotel on the first day we decided to rent a car from the hotel. This ended up being a great decision for us because we saved money, were super mobile, and neither of us drink that much so it wasn't going to be an issue driving home after dinner.
Something else to keep in mind if you visit Cabo is that most of the beaches aren't swimmable because of strong tides. We also chose our hotel because it was one of the few swimmable beaches and that was important to me! All of the hotels seem to have awesome pools, but I loved that the beach wasn't very crowded and we could also get a good seat there.
Now let's get down to it!
WHERE TO EAT & DRINK (the best part of any trip)
My favorite place for dinner was Edith's in Cabo San Lucas. It had a huge menu with tons of yummy Mexican dishes, and the service was impeccable. I also had an exceptionally delicious cappuccino after dinner, so bonus points. The owners of Edith's also own a popular restaurant/bar called The Office that we didn't make it to but heard awesome things about.
This is a charming, decently priced restaurant for authentic-ish Mexican food! The food was good (whole fried fish is always a good idea IMO), the service was great (as was the table service ceasar salad), the music was fun, and we had a lovely time.
This is the swanky hotel where Bill Gates and the Kardashians stay when they visit Cabo. It was a few hotels down from ours, so we walked over one day and had a small (but expensive) beachside lunch there that was delish. Everything was super fresh, the service was incredible, I loved every second of it. Would definitely recommend getting an afternoon cocktail and appetizer there and enjoying the view and atmosphere. (Call and make a reservation to be safe!)
This is where were initially were going to stay before we found a better deal at the Hilton, and I'm super glad we ended up where we did. The Viceroy is beautiful, don't get me wrong, but it's also right in town in a congested part of San Jose Del Cabo, and at the time we visited (December 2018) they were doing construction on one of the wings of the hotel and we'd heard complaints that it was loud and constant. That being said, we went one evening for a drink and had a great time. The property is futuristic and super cool, and it was nice to take our drinks down to the water and enjoy the view.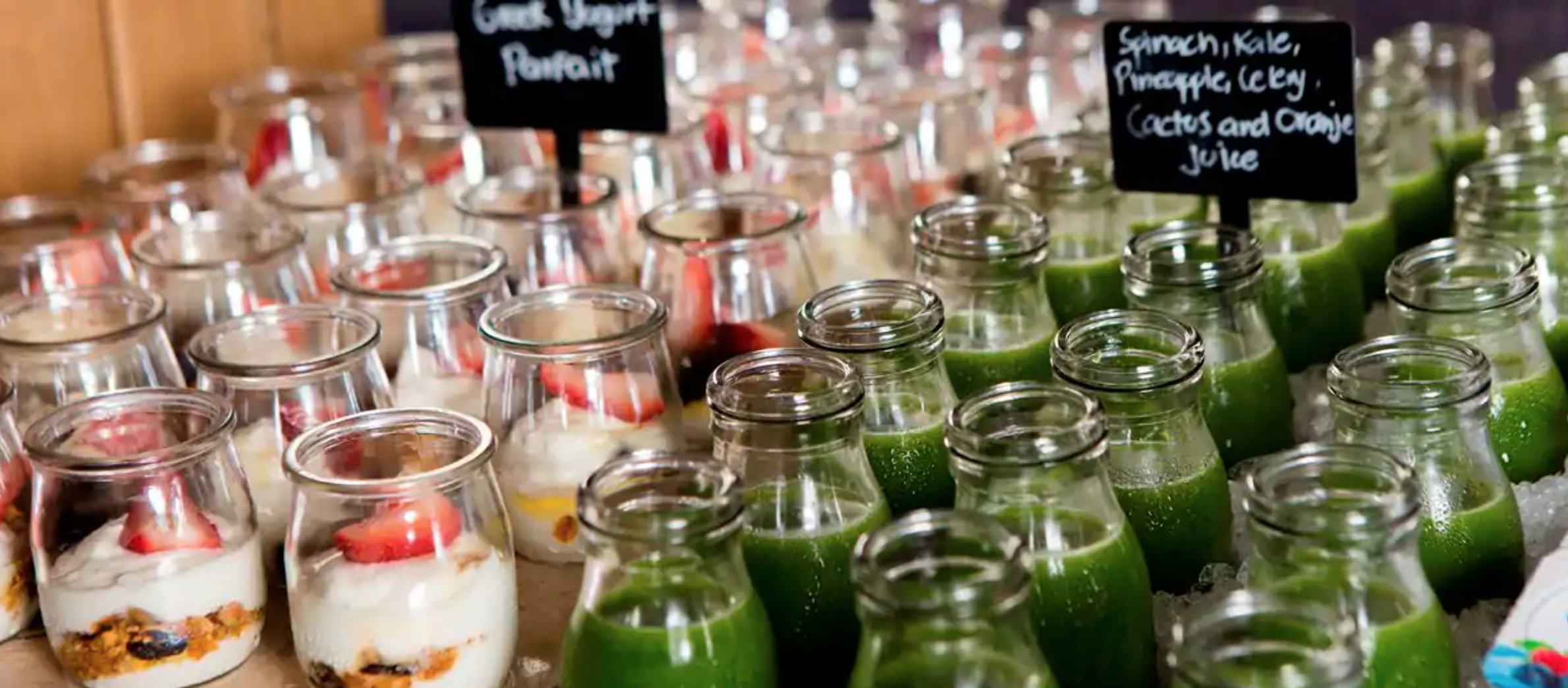 Breakfast was included at our hotel, something I usually gladly accept but don't expect much from. OMG I WAS SO WRONG it was the most glorious breakfast buffet I've ever seen at a hotel. There were fresh juices and homemade pastries and a donut wall and salads in little jars and 20 different hot dishes to choose from and I could go on and on, it was amazing. I looked forward to breakfast every day. I will go back for this breakfast, mark my words.
We booked a horseback riding tour through our hotel for the first morning we were there. It was super fun and easy and such a great way to see all of the hotels near us from the beach! I loved it.
I'm not certified (yet), but David is, so we booked a tour where David could do two normal dives and I could do a discovery dive (where the instructor goes with me to make sure I don't die). We used a company called Manta which was fantastic, I 100% recommend them. I ended up loving my first dive and did a second one with David. We did shallow dives near the famous Arch and there was SO MUCH LIFE down there. Fish and eels and coral and I was completely smitten and super pleased with our experience. If you don't scuba or aren't interested in that, a snorkeling trip or glass bottom kayak trip around the Arch would be really fun and worthwhile.
Overall, this was the perfect little getaway. It wasn't inexpensive, but it didn't break the bank either, and we left our little Mexican paradise fully recharged and refreshed and ready to do it again next year.